Bend Oregon Mountains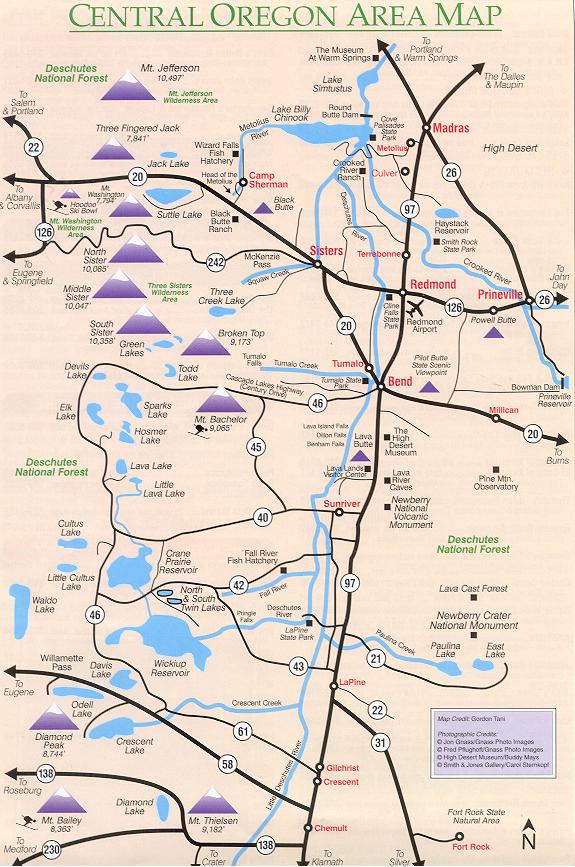 Map Copyright© 2001-2007 by Local Favorites
Cascade Mountain Range
Considered one of the most beautiful mountain ranges in North America, the Cascade Mountain Range stretches for over 700 miles from Northern California to British Columbia. In Oregon, this section of the mountains is almost all volcanic in origin, beautiful, thriving and dramatic along the skylines. These Bend Oregon mountains boasts the greatest breadth of the Cascade Range, nearly 90 miles wide, and provides an expansive playground for outdoor enthusiasts of all types.
Mountains Near Bend Oregon
Below is a list of the peaks and mountains near Bend, Oregon. The base of each mountain is within 50 miles (or less) of Bend and allows for easy exploration of Oregon's section of the Cascade Mountains. These beautiful mountains & dramatic peaks provide endless hours of hiking, biking, & outdoor adventures. Learn more about the most popular mountains near Bend Oregon…
One of several volcanos in the area, Mt Bachelor mountain last erupted 8,000 years ago. Known for some of the best skiing in Oregon. Mt. Bachelor, on average, receives 370 inches of beautiful powder a year, plus more than 158 clear days and an additional 105 days considered primarily sunny. That's a lot of snow AND a lot of sunshine!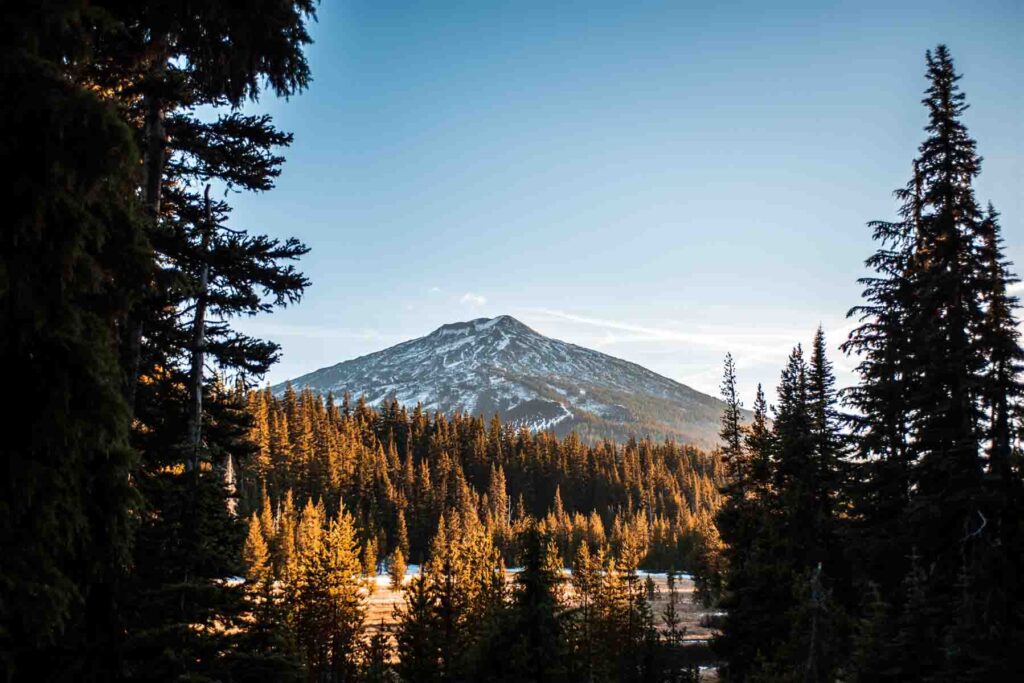 A extinct stratovolcano that has been significantly eroded by glaciers, wind, & rain, Broken Top mountain was named such for it's "broken" appearnace created by cenuries of natural forces. Condidered one of Central Oregon's most rugged peaks and a popular destination for outdoor extremists. Acording to the USGS Broken Top last erupted over a 100,000 years ago.
Distance From Bend: 20 Miles
Elevation: 9,175 feet
Popular Activities: Snowshoeing/winter hiking, hiking, and mountaineering/climbing.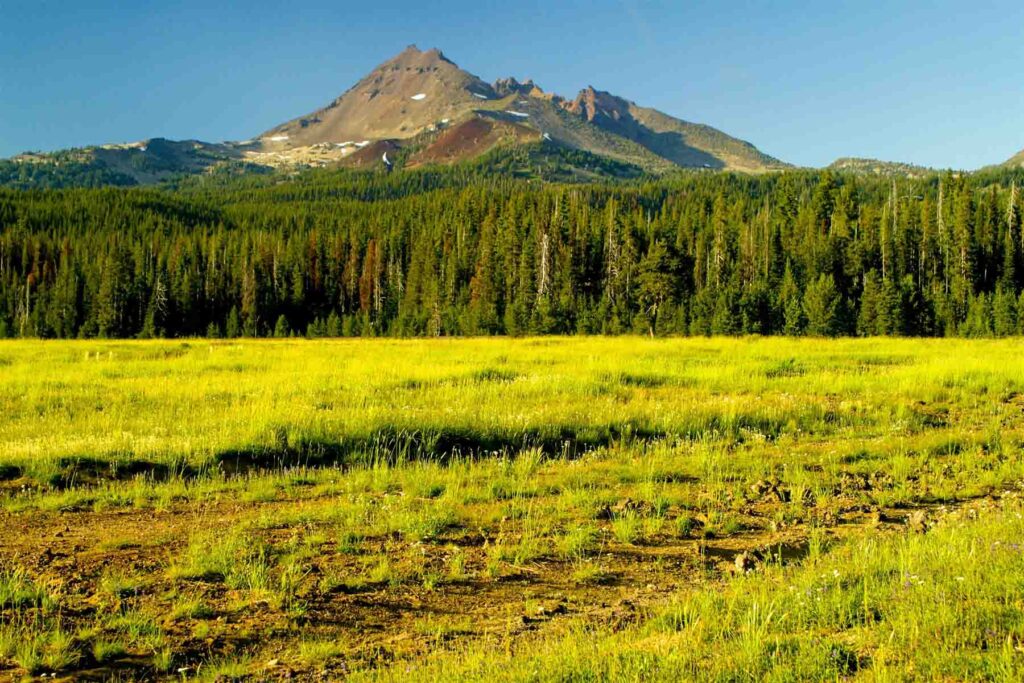 Made up of three separate peaks known to the early pioneers as Charity the South Sister, Hope the Middle Sister, and Faith the North Sister. All Three Sisters peaks have elevations over 10,000 feet. In recent years, these peaks have become a top Oregon mountain destination for any outdoor recreation enthusiasts.
Distance From Bend: About 25 Miles
Elevation: South Sister – 10,363, Middle Sister – 10,047, and North Sister – 10,085 Feet
Popular Activities: Hiking, climbing, and mountain biking.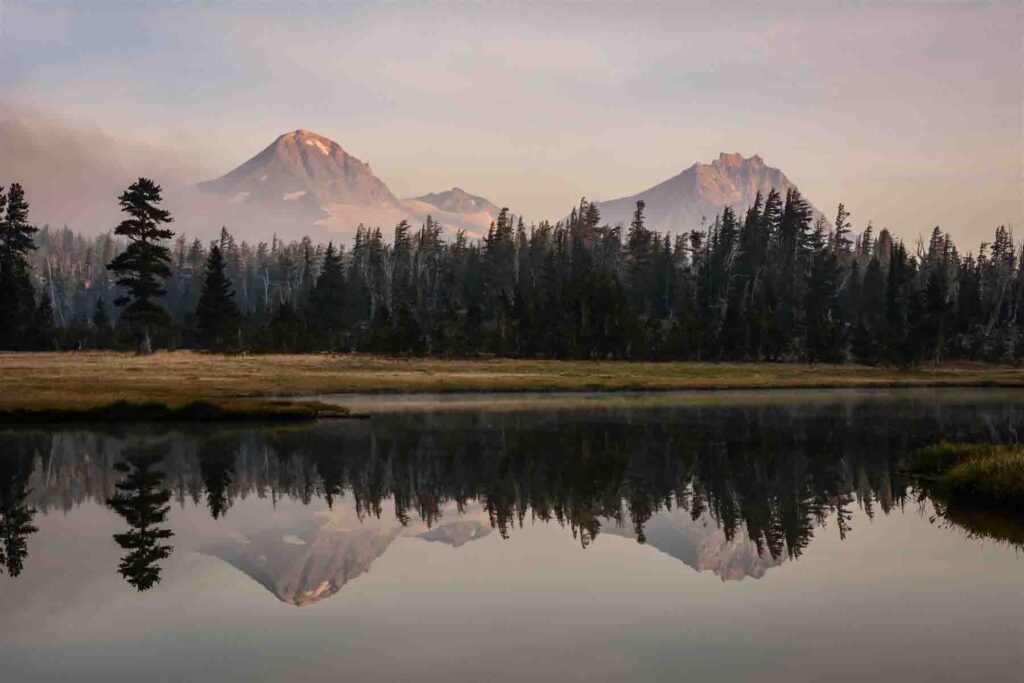 Three Fingered Jack is called one of Oregon's most interesting peaks due to its unusual name and its distinctive rugged appearance. One of the oldest shield volcanos in the Cascade Mountain Range, the extinct volcano has been eroded by glacial movement over the centuries, lending the mountain another title, "the most challenging and dangerous mountain climb in Oregon".
Distance From Bend: 42 Miles
Elevation: 7,841 Feet
Popular Activities: Hiking, mountain climbing, and biking.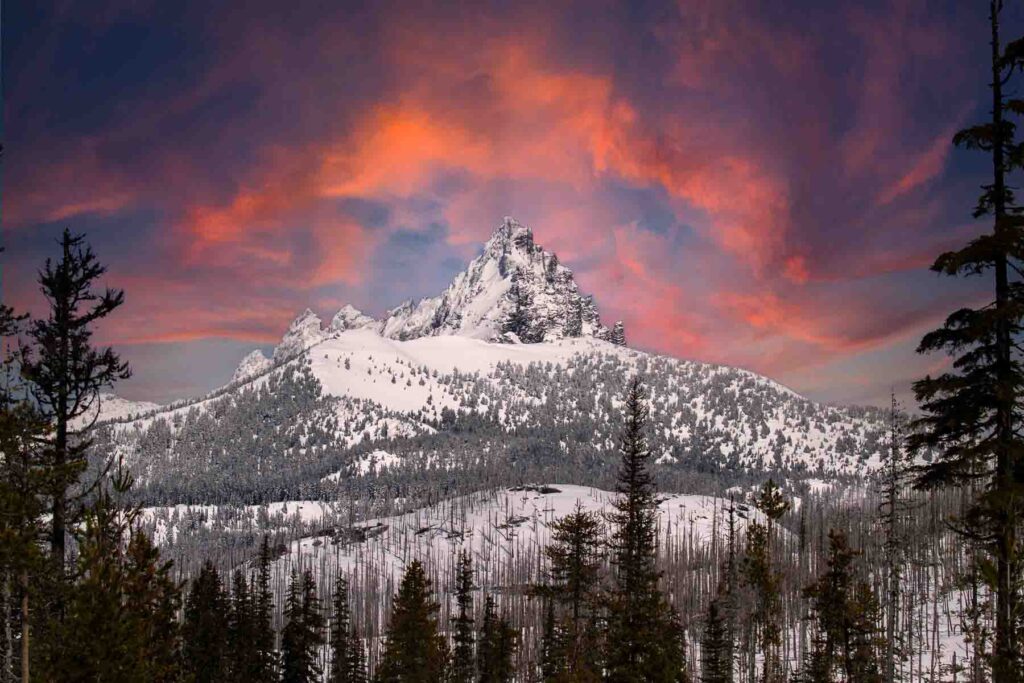 Vacation Rentals Near the Oregon Mountains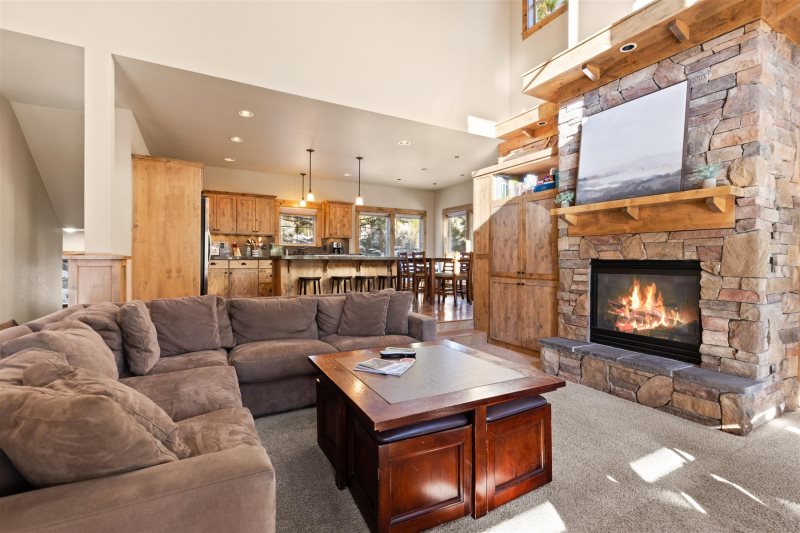 Reach new heights in the Bend area, let Alpenglow Vacation Rentals supply the perfect home base for your next mountain adventure. We have a variety of beautiful Mt. Bachelor and Bend vacation rentals, plus, as true Oregon mountain lovers we have excellent local knowledge to help you with any of your outdoor adventure plans. Get ready for your mountain vacation, book a rental with easy access to the Oregon Cascade Range!