Mt Bachelor and Bend Transportation

Are you planning a visit to Bend, Oregon? The area offers a handful of reliable public transportation options including buses and shuttles that run throughout the city and all the way to Mt Bachelor. We have comprised a variety of information to assist guests with their Bend transportation options while they are visiting the area.
Bend Oregon Bus Schedule
Bend has a fantastic network of public transportation – Cascades East Transit, or CET for short. CET currently offers service throughout Bend with 9 fixed routes. Route connections are made at Hawthorne Station to make bus commuting as convenient and easy as possible.
These routes go south as far as the Elk Meadow Elementary on Brookswood, then to the north as far as Cascade Village Shopping Center, and as far west as the Central Oregon Community College and OSU Cascades. As for the east, they go out as far as St. Charles Medical Center and The Forum Shopping Center.
Below are the current Bend Oregon bus schedules and route maps so you can plan where you are going. We've also included links to get to CETs route schedules because routes and schedules might change faster than we can update them here. Use their route planner for further assistance along with downloading the App Transit Tracker. The Transit Tracker helps you identify where your bus is on the route and if your bus is on time. Our Bend public transportation is a great solution to commuting around the city while you are here.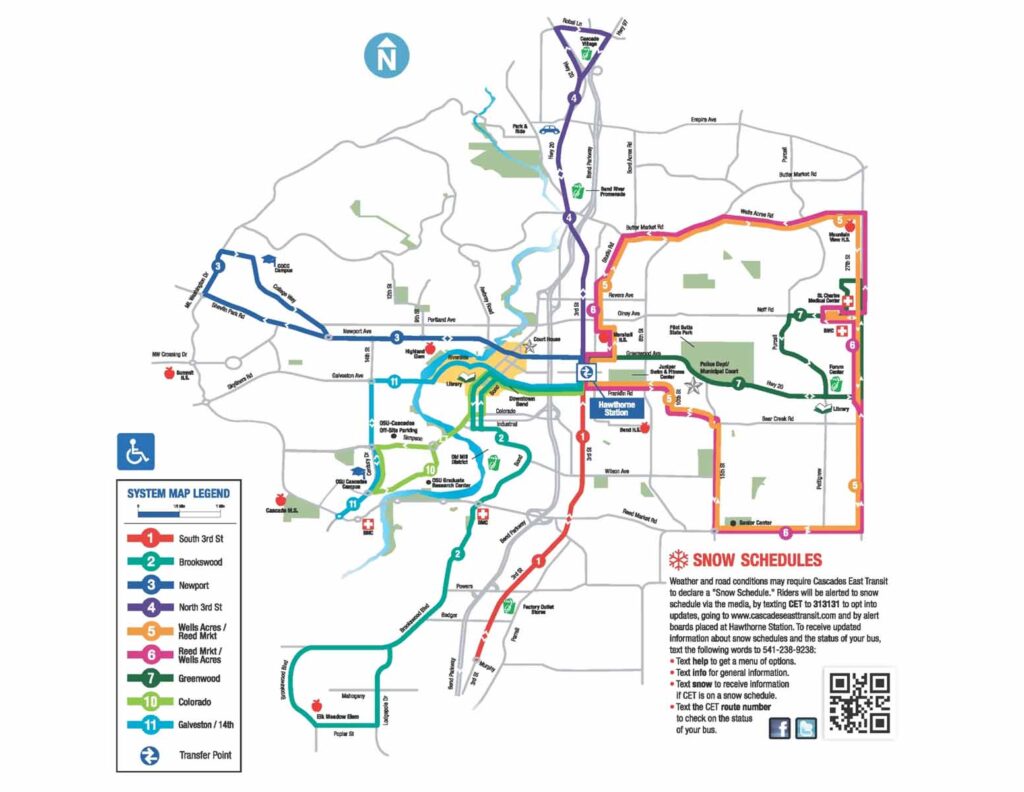 Bend Bus Routes
Mt Bachelor Bus Schedule and Route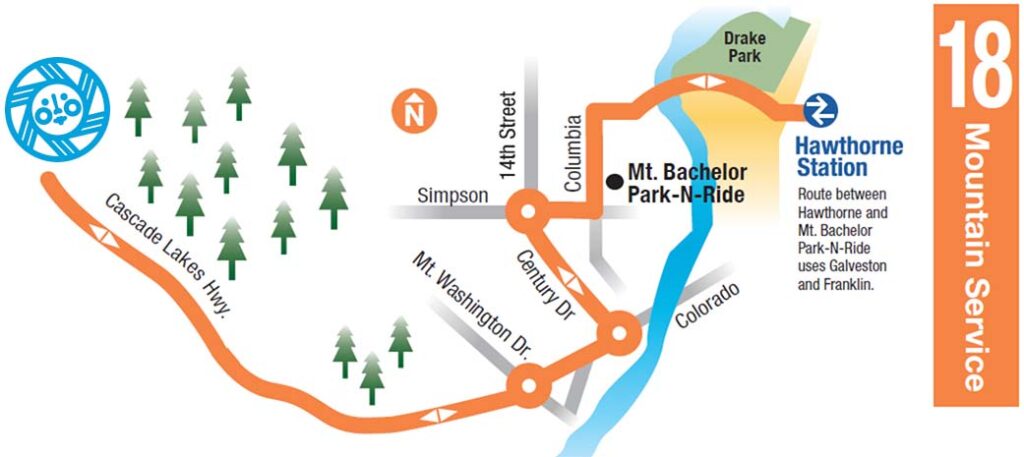 Take the hassle out of driving on snowy and icy roads. Let the trained professionals ensure you arrive safe and sound while you sit back, enjoy the ride & take in the beautiful scenery. Mt Bachelor has partnered with CET to connect Mt. Bachelor with bus service throughout Central Oregon during the winter public shuttle season. The Mt Bachelor shuttle operates from the opening ski day in November and goes through the end of the season. You can purchase tickets for the winter season electronically via the Umo Pass App or use cash when you are getting on the bus. If you choose to use cash, change is not available and Round-Trip Tickets cannot be purchased with cash. There are no refunds on tickets! Shuttle seating is offered on a first-come, first-served basis, and the purchase of a shuttle ticket does not guarantee a seat. The current winter 2022/2023 prices are as follows: 1-ride Ticket is $7.00, and a 2-Ride/Roundtrip Ticket is $12.00. Tip: Need a round-trip ticket but only have cash? Just purchase two single one-way tickets, and you will be good to get there and back. You can purchase up to 10 one-way fares at a time, and information about the Mt. Bachelor/CET public shuttle, including prices, is subject to change at any time without advance notice. See Mt. Bachelor Know Before You Go for the most accurate and up-to-date information.
Bend and Mt. Bachelor Accommodations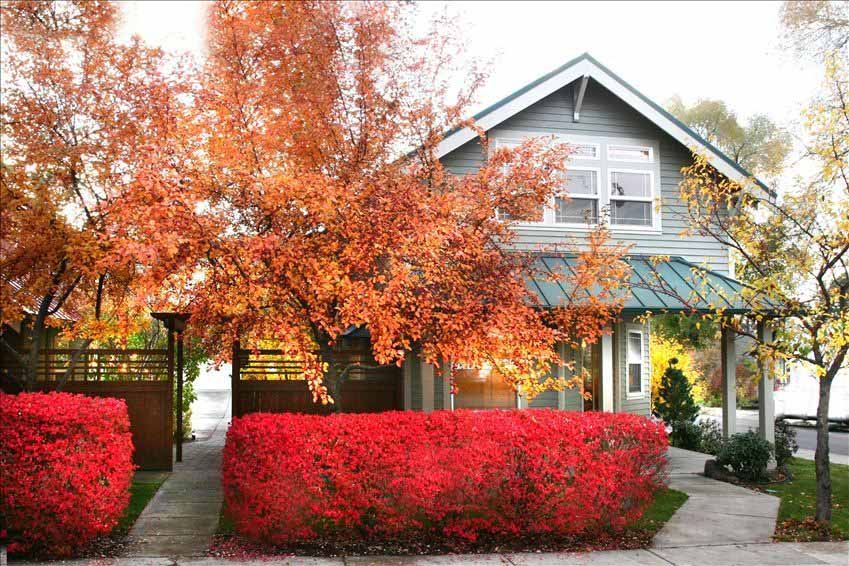 Stay with Alpenglow Vacation Rentals and make your visit to Bend, or Mt Bachelor exceptional. We have something for everyone and every budget, our local team is always happy to answer questions and assist with information on transportation, events, and the perfect Bend area accommodations.