Things to Do with Your Dog in Bend

Bend locals love their four-legged friends. So much so that Dog Fancy Magazine has named Bend the most dog-friendly city in the country! Dine alfresco with your pooch at one of over 40 pet-friendly restaurants and breweries, explore over 51 miles of urban trails and play ball in an off-leash park (there are 13 of them in town)! Frolic freely in the great outdoors, sniff the fresh mountain air, play fetch at the river and even lap up a special brew created just for your pup. Bend is a pet-friendly vacation paradise with endless pet-friendly things to do, so don't be in the dog house and leave your pooch behind; Bend is the place to vacation with your furry friend!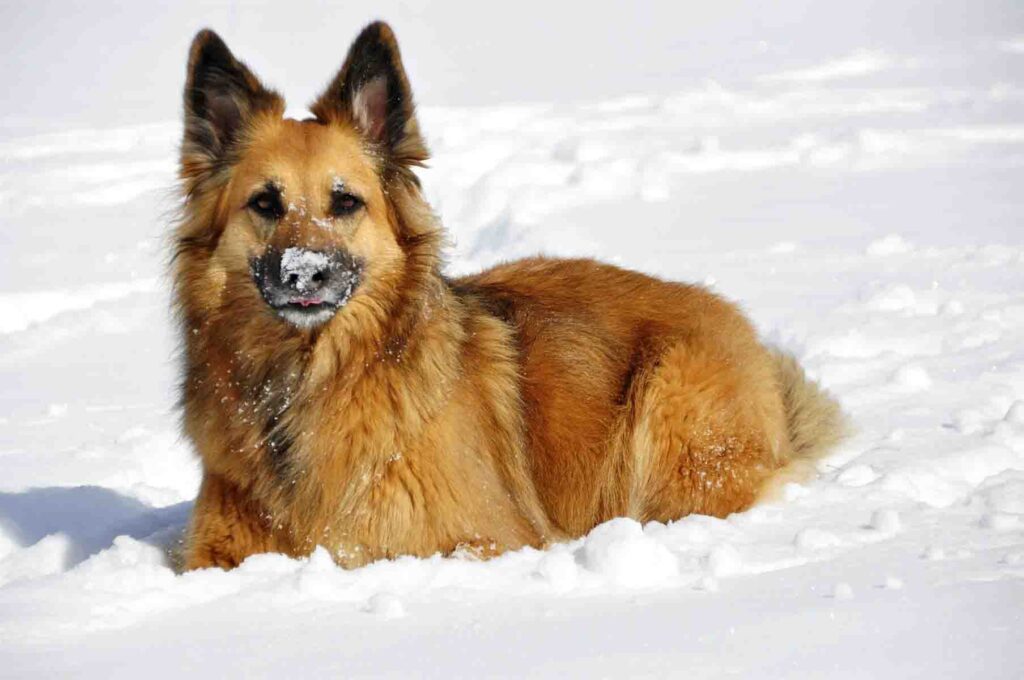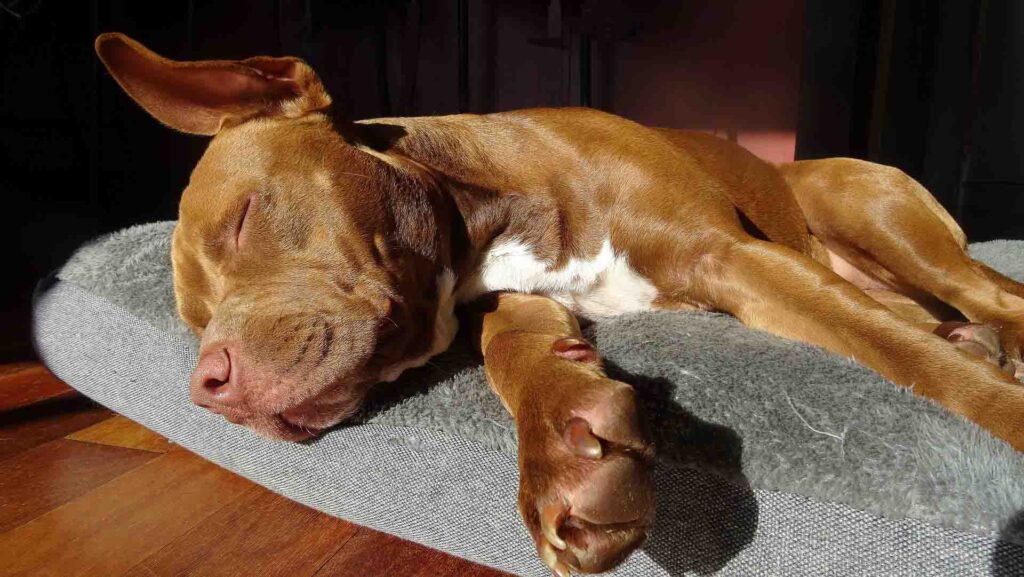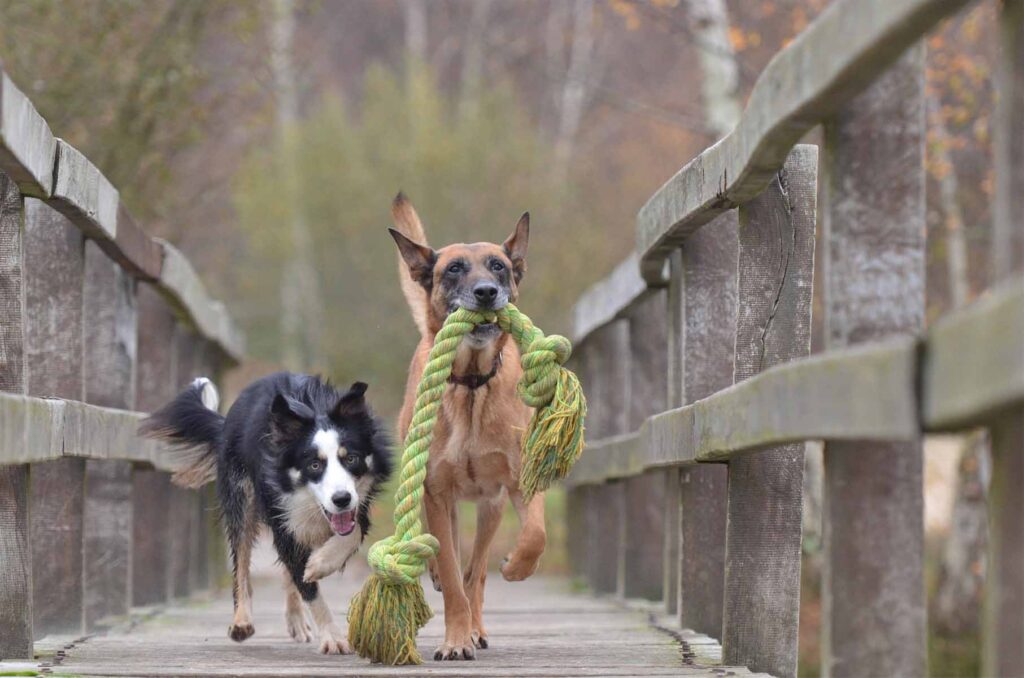 It's a dog's life in Bend! Not only can your dog join you while you drink beer on an outdoor patio, but they also have their own non-alcoholic brew to savor. Dawg Grog is an organic beer made just for your pet. Pick up a six-pack at Boneyard Beer and share a meal with your pooch at one of our many pet-friendly restaurants:
10 Barrel Brewing – 1135 NW Galveston Ave and 62970 NE 18th Street – 541.678.5228
Cascade Lakes Brewing Company – 1441 SW Chandler Ave #100 – 541.388.4998
Chow – 1100 NW Newport Ave – 541.728.0256
Crux – 50 SW Division St – 541.385.3333
Deschutes Brewery – 901 SW Simpson Ave and 1044 NW Bond St – 541.382.9242
Flatbread Community Oven – 375 SW Powerhouse Dr #130 – 541.728.0600
GoodLife Brewing – 70 SW Century Dr – 541.728.0749
McKay Cottage – 62910 O. B. Riley Rd #340 – 541.383.2697
McMenamins at Old St. Francis – 700 NW Bond St – 541.382.5174
Parrilla Grill – 635 NW 14th St – 541.617.9600
Seventh Street Brewery – 855 SW 7th St, Redmond – 541.923.1795
Spork – 937 NW Newport Ave – 541.390.0946
The Lot – 745 NW Columbia St – 541.610.4969
Worthy Brewing – 495 NE Bellevue Dr – 541.639.4776
Zydeco – 919 NW Bond St – 541.312.2899
Find your perfect pet friendly Bend Oregon vacation rental today!
We have done a little digging and found the best tail-wagging adventures that Bend has to offer you and your pooch on your pet-friendly vacation. Stick to the leash laws and there really is not much you can't do with your dog alongside you.
Stock up on all your pet's favorites at one of Bend's great pet stores. Ruff Wear has all the gear you need to adventure into the great outdoors and the Polka-Doodle Dog Bakery is a must with fresh biscuits and fresh dog treats perfect to pack into the picnic basket.
Kayak or stand up paddle the river and sparkling cascade lake waters with your pooch with a rental from Tumalo Creek Kayak & Canoe.
Swim in the Deschutes River at the pet-friendly Riverbend Park.
Ride the pet-friendly chairlift at Mt. Bachelor for a hike! Your pooch will need a full body harness for the ride and can explore the approved hiking trails on leash.
Have a little fun at The Ruffwear Dog Park at Mt. Bachelor, the only off-leash area on the mountain. The groomed "snow-play" area is perfect for digging in the snow.
Play on the sledding hills at Wanoga Sno-Park, also home to Oregon's first dog-friendly groomed ski/snowshoe trails. Your pet must be leashed at the sno-park but may roam free on the trails under voice control.
Skijoring in Bend Oregon. Let your dog pull you along the pet-friendly trails of the Cascades! Skijoring is a fun way to ski the trails with your dog. Wanoga is a good place to start, as it's one of the most accessible places for skijoring. Another fun spot to go is Tumalo Falls. Bend's REI has partnered with Ruff Wear to offer a free introductory class.
Hike the trails! 95 percent of the 1,200 miles of trails in The Deschutes National Forest are off-leash through the summer months.
Take a road trip! Pack the snacks and water bowl and head out to experience two of the Seven Wonders of Oregon. The Painted Hills and Smith Rock allow your leashed pet to explore the trails.
Parade your pet through town during Bend's most historical and unique Fourth of July event. We've seen llamas, lizards, horses, goats and even stuffed animals parading through downtown on this fun, pet-friendly annual event.
Enjoy a brew and watch the Weiner Dog Races from an outdoor patio on Oregon Avenue during Bend's Oktoberfest.
Pack your picnic blanket and your pooch and get to Les Schwab Amphitheatre for a free Summer Sunday Concert June through mid-August.
Explore the pet-friendly trails in and around Bend. Leash laws require that pets are leashed at all times and the first fine is a hefty $275! Here are our favorites:

Metolius River Trail – An easy 12-mile hike in the Deschutes National Forest along a flat trail at the base of Black Butte.
Todd Lake Trail – A moderately easy 5.6-mile hike. It gets busy so best to keep your pet on a leash.
Green Lakes to Soda Creek Trail – A moderately easy 12-mile hike in the Three Sisters Wilderness with streams and waterfalls for cooling off.
Deschutes River Trail – An easy 8.5-mile hike from the Benham Falls Trail winding along the river in the Deschutes National Forest.
Sawyer Park Trails – Cross the footbridge to begin exploring the trails of Sawyer Park. The Sawyer Uplands trail takes you on a short steep hike to the top of the ridge overlooking the city and river.

Let pooch loose from his leash at one of Bend's 8 official off-leash areas close to town:

Big Sky – 21690 Neff Rd – 12 acres – Fenced and unfenced areas.
Discovery Park – 1315 NW Discovery Park Drive – 1.6 fenced acres.
Riverbend Park (also known as Dog Park Beach) – 799 SW Columbia St – 1.1 fenced acres with river access and a small dog area.
Ponderosa Park – 225 SE 15th St – 2.9 fenced acres with a small dog area.
Bob Wenger Memorial Off-Leash Area – Pine Nursery Park at NE Purcell Rd – 18.8 fenced acres with seasonal splash pad, spray park, woodsy trails and small dog area.
Hollinshead Park – 1235 NE Jones Rd. – 3.7 unfenced acres.
Overturf Butte Reservoir – Skyliner Summit Loop – 4.6 fenced acres.
Awbrey Reservoir – NW 10th and Trenton – 5 fenced acres.

Now the exploring is over for the day, it's time to clean up. Give your pooch a self-service bath at Bend Pet Express or take a little time-out and book a pampering treatment at one of Bend's first-class doggie daycares. Then, it's time to eat!

Find the perfect vacation rental for you & your pet to rest your heads after a fun active Bend day!
Find the perfect vacation rental for you & your pet to rest your heads after a fun active Bend day!
Pet-Friendly Vacation Rentals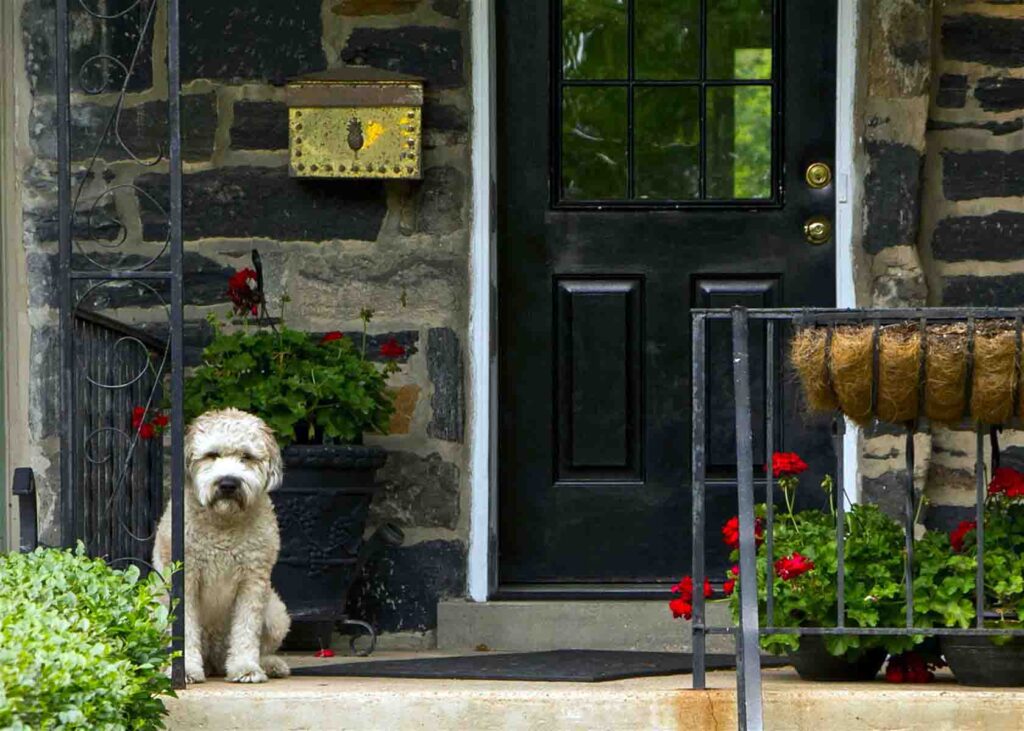 Alpenglow Vacation Rentals welcomes you and your pooch to Bend. We have a great selection of pet-friendly Bend vacation rentals in the heart of our beautiful city. Many of our homes feature fenced backyards and pet-specific amenities including a dog bed, dog leash, water bowls and even dog walking services to make your travels easier. No need to jump through hoops to get here with our effortless booking process, simply search our pet-friendly rentals and book online. It sure is a dog's life in Bend, Oregon!