Bend Oregon Summer
Bend in the Summer is amazing! It offers fantastic weather, mostly sunshine, and a wonderland of outdoor recreational activities for you and the whole family.
During your Bend Oregon Summer vacation, consider any one of a vast number of popular activities that are sure to please including getting splashed as you raft down the Deschutes River, or feeling the wind in your hair as you cycle through the trees on Mt. Bachelor.
Bend summers predominantly attract outdoor enthusiasts and thrill-seekers interested in fishing, biking, hiking, golfing, rock climbing, or a multitude of different water sports, but it can also be entertaining for those with a desire to relax and unwind. Downtown Bend offers fabulous foodie options, great breweries, unique shopping, music venues, and riverside picnic opportunities. Find your Summer retreat in Bend Oregon and let the fun begin! A local vacation rental offers a great home base for easy access to all the summer fun activities you can't wait to experience. Start planning your amazing Bend Oregon summer vacation with the additional information within our Guide to Bend, or use the links to vacation rental options and more info about available summer activities.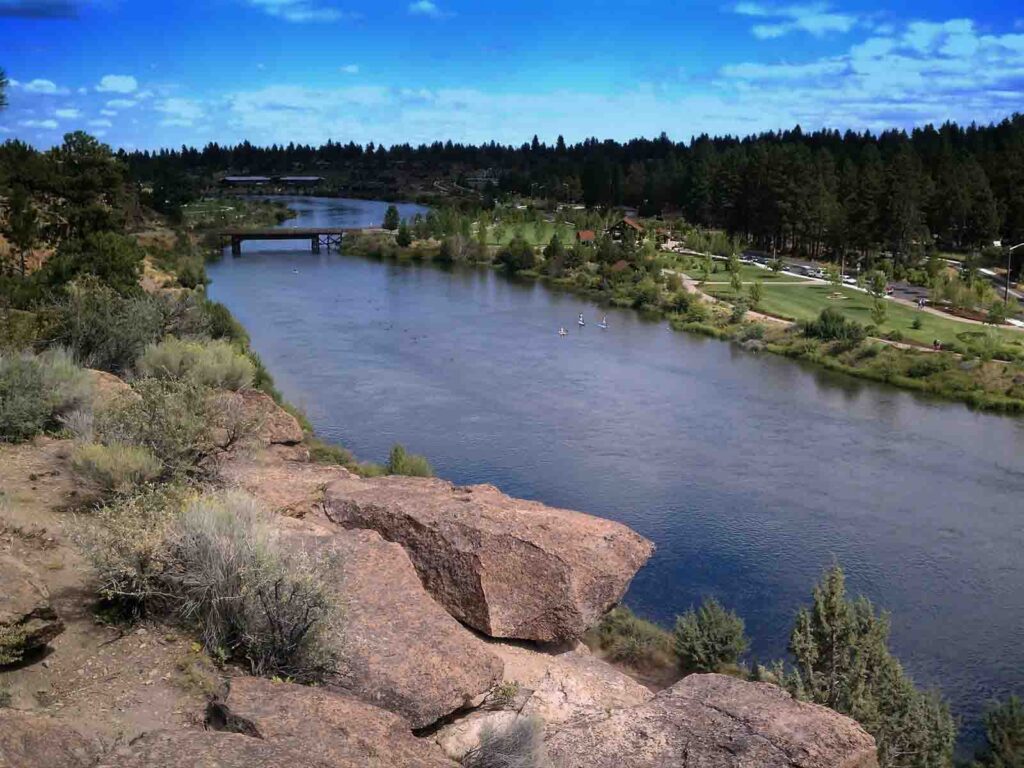 Summer Vacation Planning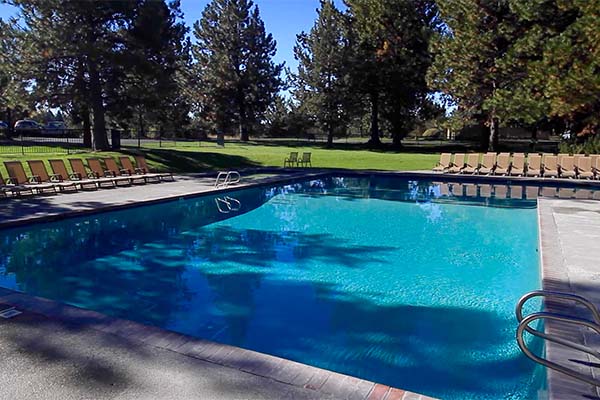 Rentals with Pools
Take a dip to cool off in the summer heat!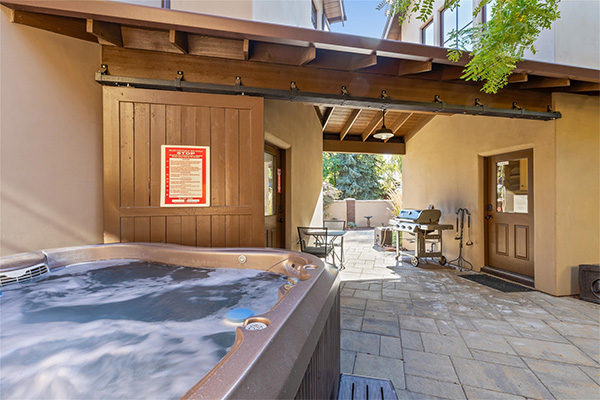 Rentals with Hot Tubs
Relax your hard-worked muscles after playing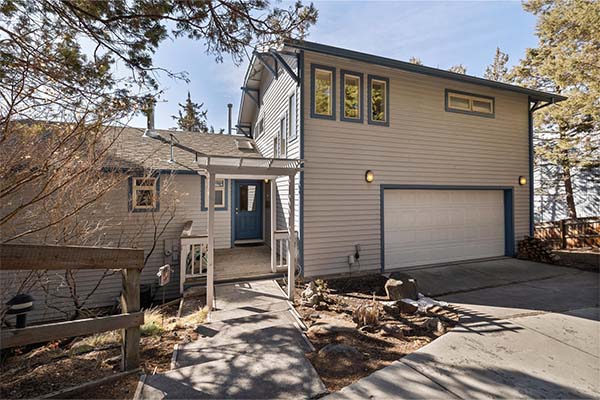 Four Bedroom Rentals
Bring a group of friends or family to summer in Bend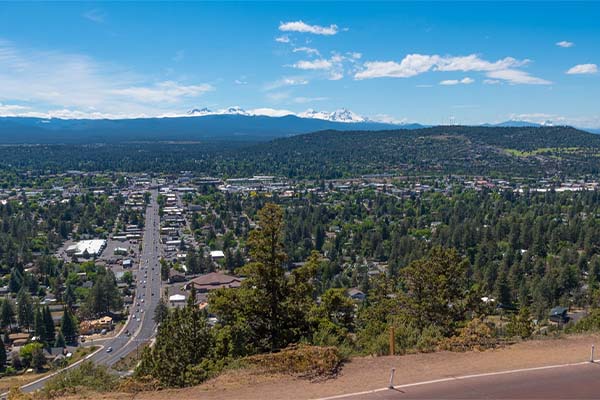 Guide to Bend OR
Plan your visit to Bend Oregon
Looking to have a big get-together with friends or want to have your next big family outing in Bend? Look no further as Alpenglow has beautiful & amazing four-bedroom Vacation rentals that can accommodate up to 10 people per property.
Summer Things to Do in Bend
Explore Bend Oregon and its surrounding mountain bike trails. Bend Oregon is a mountain biker's dream and is specifically known for rides filled with mountain views, dense forests, and winding rivers. Discover your favorite new trail today! Don't have a bike or want to try a new one? Check out the local bike rental shops.
With over 300 days of beaming sunlight a year and more than 30 golf courses nearby to Bend, you are sure to find a course to suit your golfing needs. Enjoy an amazing round filled with beautiful scenery and explore the variety of Bend Oregon golf courses on your next Oregon summer adventure!
With countless lakes, ponds, rivers, and streams there are so many activities to keep you and yours cool on the hot summer days. Whether you are looking to get in some rafting, fishing, floating, swimming, or Kayaking & Canoeing we have it all. We also have a whitewater park well suited for all ages. So cool off this summer in Bend Oregon and have a splash!
Not only is Bend known for its biking but it is also known as a "bona fide climbing town" according to National Geographic. It boasts some of the most cutting-edge climbing routes in the world just right outside of town. Bend is considered the birthplace of modern American sport climbing with thousands of established routes and paths to choose from. Get out and discover rock climbing in Bend Oregon today!
Open May through September, at a length of about a mile, the Lava River Cave Interpretive Site is the longest continuous lave tube in Oregon. Created from an eruption about 80,000 years ago, you can walk down the 55 stairs to a combination of flat boardwalks, uneven surfaces, and stairways. The air temperature at the tunnel entrance ranges from about 32 degrees to around 45 degrees Fahrenheit, depending on the time of year. Inside the tunnel, it is a constant 42 degrees. We strongly recommend wearing a warm jacket while exploring inside the cave. Check out the Deschutes River Woods area for great nearby lodging.
Just a 30-minute drive from Bend, Mt Bachelor offers even more great summer activities for guests. Consider a ZipTour Adventure, scenic chairlift rides, hiking, disc golf and so much more located right on the mountain. Check out Mt. Bachelor and all its exciting activities.
All summer-long downtown Bend offers guests great activities such as the local farmers' market (typically held on Wednesdays May-October), live music and concerts at venues such as Les Schwab Amphitheater, and fabulous food and shopping throughout various parts of Bend's downtown and Old Mill Districts. Bend has summer activities for everyone!
Plan Your Bend Oregon Summer Vacation Today!
Bend is a fascinating and exhilarating place with so much to discover and explore. We even have the very last Blockbuster Movie Rental here so check out all the activities and attractions that Bend has to offer you and your group. To help with planning your Bend Oregon trip we have a helpful guide to ensure you get the most out of your summer vacation activities along with a helpful public transportation guide.
Bend Vacation Rental Homes & Condos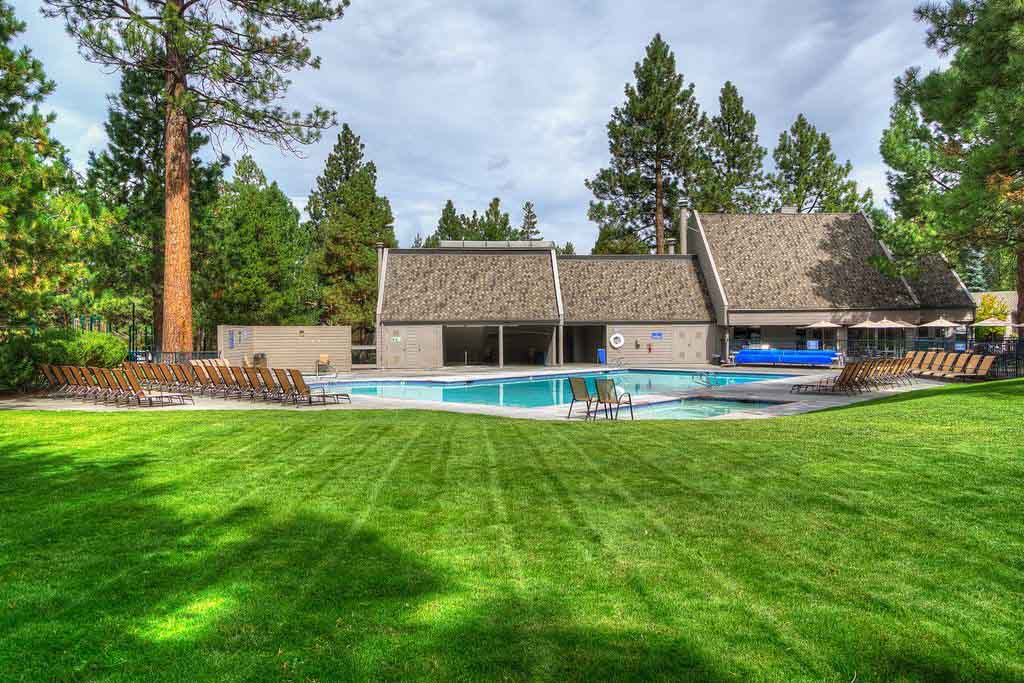 Find the perfect summer vacation rental in Bend, OR with Alpenglow Vacation Rentals. We specialize in detailed, local service, experienced at helping guests find the best rental at the right price to meet their vacation needs. We offer great summer rentals with a pool or hot tub, making for the perfect home base during an active summer visit. Book today for the best rates and availability.