Winter Fat Tire Biking in Bend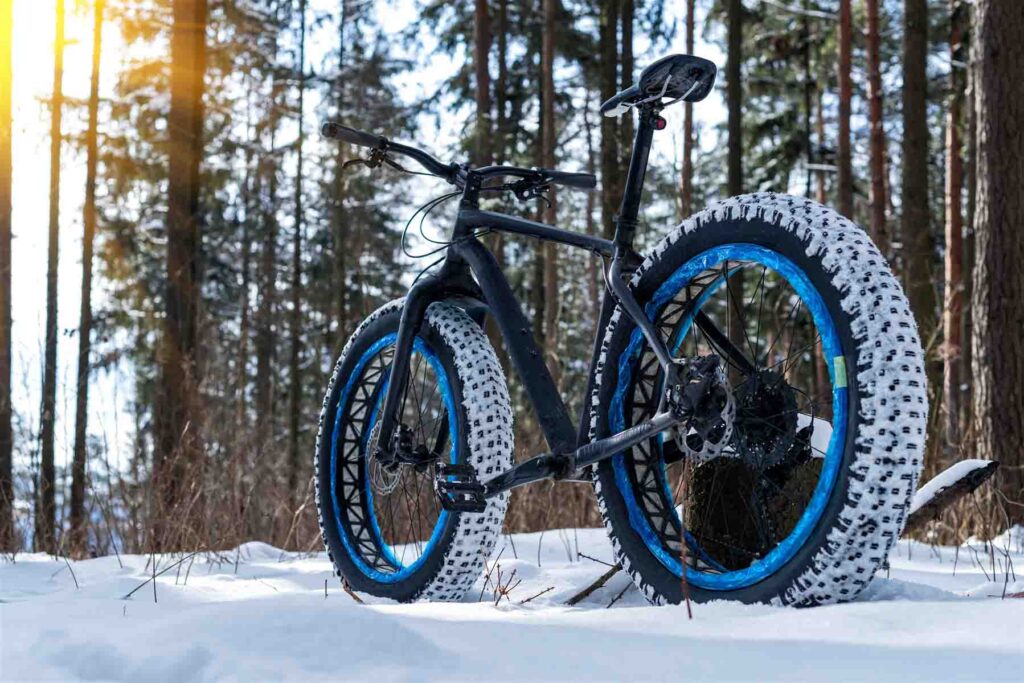 Fat tire biking started in the 1980s when some mountain biking fanatics in Alaska wanted to extend their mountain biking season over snow. Using oversized tires with rowdy tread, they accomplished just that. Now, nearly 45 years later, fat tire biking, especially in the winter, has become a popular, and nearly mainstream activity here in Bend. Bend offers winter biking guests a wide variety of fat tire bike trails, bike rentals, and even tours & events focused solely on fat tire biking. There even is a saying going around now that can't be more true – "When the skiing is crappy, the fat biking is awesome," so when you have had enough skiing or maybe you just really want to get out and try fat biking for yourself Bend, Oregon is the place to start.

Fat Tire Bike Trails
Bend has evolved into a popular fat tire biking destination, complete with a number of well maintained winter fat tire bike trails & parks. Some quick tips to remember before heading out on the trails:
1. Dress for the weather. It can get cold, and storms can move into the area quickly, so stay informed and dress appropriately.
2. It's best to have a minimum tire width of 3.5 inches.
3. If you are leaving a rut more than 1″ deep, then its recommended you don't ride.
4. Decrease your tire pressure to 5psi or 4psi as less pressure will give you better traction and leave a shallower rut.
5. Most importantly, remember to have a great and fun time exploring miles of outdoor trails around Central Oregon.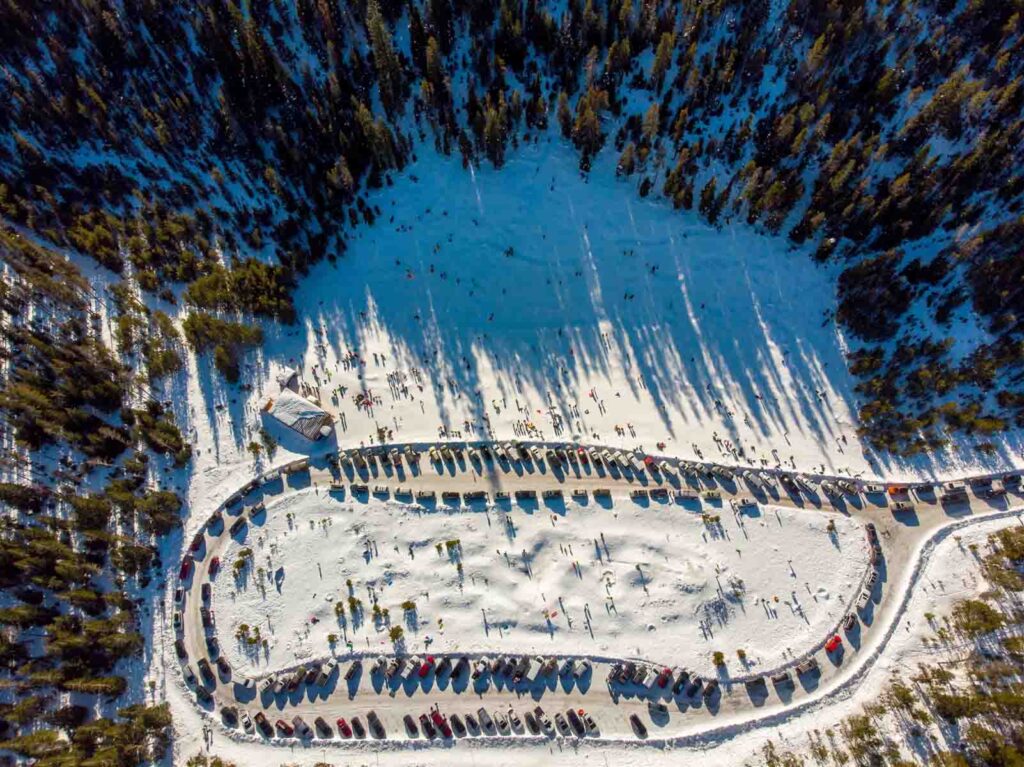 Starting back in February 2016 the Central Oregon Trail Alliance or COTA began grooming the trails in winter for fat tire bikes with snow machines and a grooming sled. They ended up creating and maintaining two different fat tire bike loops that are 24″ wide. The first one is the short fat bike loop that is about 3.5 miles long, rated a green for difficulty, and has an elevation gain of 329 ft. The second one that COTA grooms and maintains is the long fat bike loop that is 6.2 miles long and is rated a blue in difficulty along with a 357-foot elevation gain. Use of either loop requires a Sno-Park Permit. You can buy an annual pass online at the Driver and Motor Vehicle Services Division, or if you want to purchase a 1-day or a 3-day trail pass stop by Sunnyside Sports or Pine Mtn. Sports in person.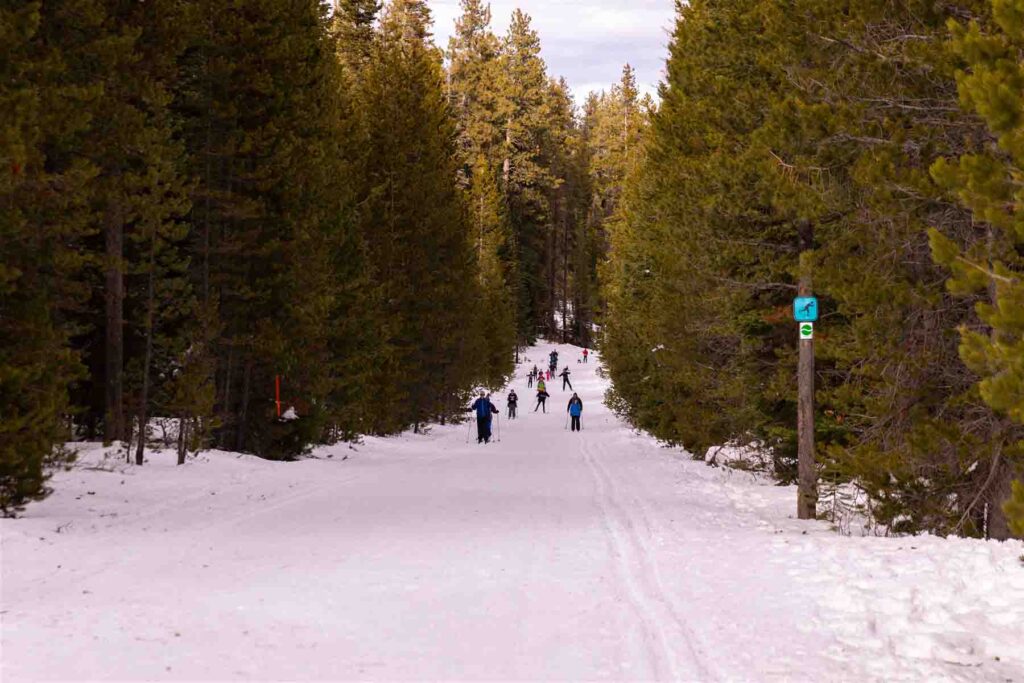 This 3.7-mile loop near Mt. Bachelor, considered a blue or moderately challenging trail, is a great place to ride with other bikers, plus it has numerous other snowmobile trails linked to it, allowing for unlimited exploration for an adventurous fat bike enthusiast.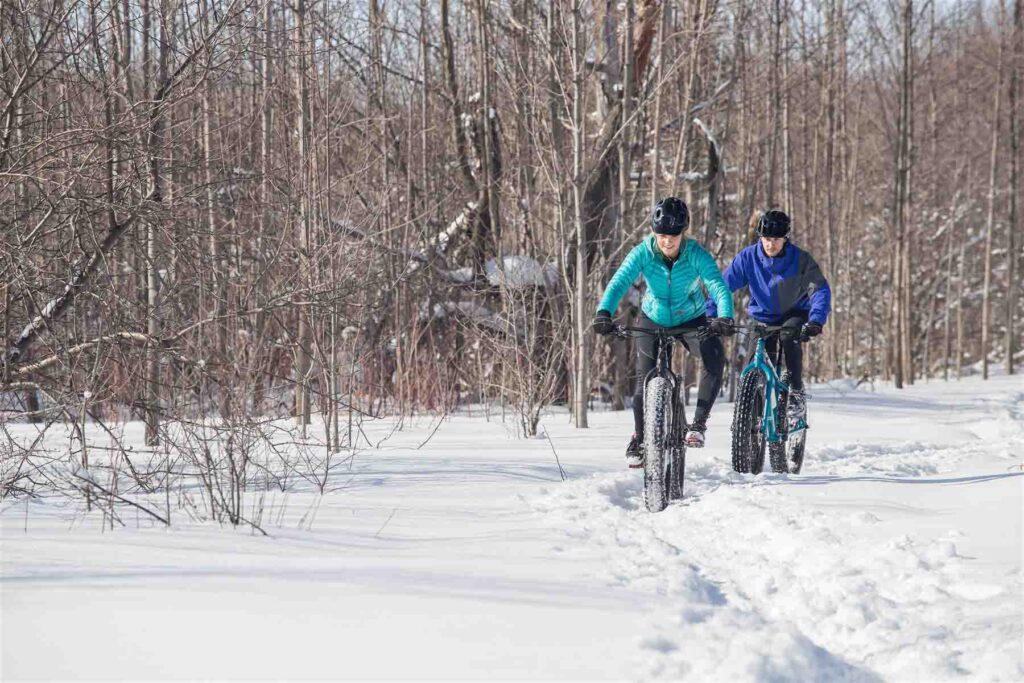 Phil's Trail was created back in the 1980s by Phil Meglasson and other locals. It started out as a single game trail that Phil had found one Saturday morning and has blossomed into a substantial downhill only trail which intersects other trails in the area. Originally it was called Double-Cut Tree Trail as there was a tree halfway up the canyon that it was named for, but over time it was renamed for Phil.
Want to Demo Something NEW & SAVE?
If you are interested in getting in some fat tire biking while you are in Bend but don't want to bother with hauling your rig, or maybe you want to try something new, consider reaching out to our preferred bike rental service Ride2You. This local bike rental vendor offers everything and will even deliver directly to your vacation rental. For more information about delivered fat tire bike rental options check out the details. Guests staying with Alpenglow Vacation Rentals can request a promo code for 10% Savings on their rentals with Ride2You!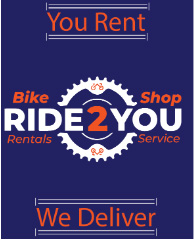 Find Vacation Rentals Close to Fat Tire Bike Trails
More Fantastic Bend Oregon Winter Activities
Vacation Rentals Perfect for Fat Tire Biking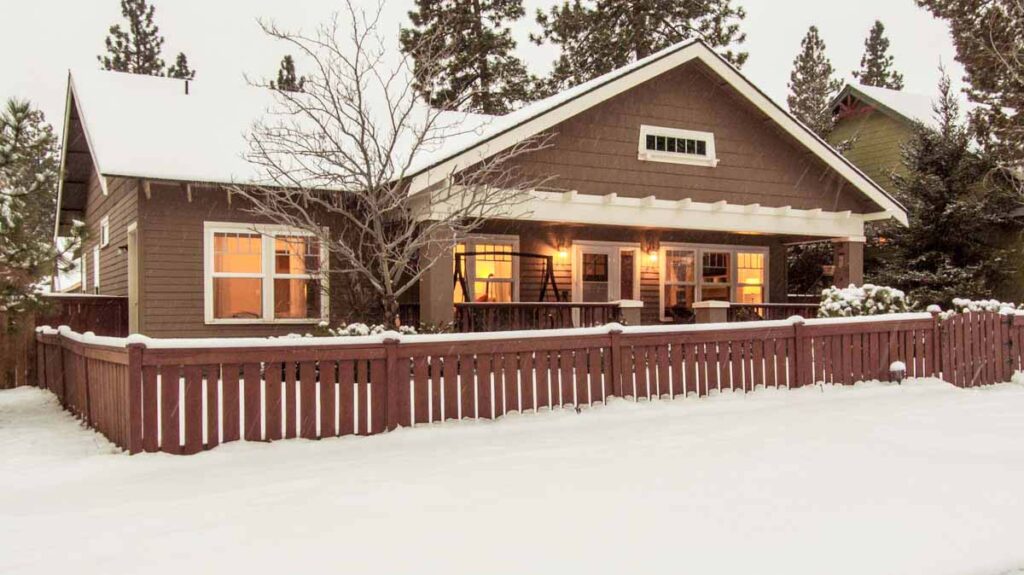 Our vacation rentals in Bend offer easy access and lots of space for guests that want to experience fat tire biking in the winter. Whether you fat tire bike or have other winter adventures planned, let Alpenglow Vacation Rentals host your stay. Check out our Local Area Guide for great recommendations on restaurants and services, or read through our Winter in Bend Oregon info for even more winter activities available to schedule on your trip. Need help with info about fat tire bike rentals, or trail planning? Contact Us we can help with great local information.