Bend Oregon Holiday Events

The holiday season in Bend is so magical! It seems to carry an almost contagious spirit, elevated by the great people that live & work in the area. Add famed food, wine, & beer, fresh powdered snow, and twinkling lights and nothing is more festive. Our local Bend Oregon holiday events add the final touches to an already amazing season. Check out some of the most popular 2022 Holiday Season Events in Bend Oregon.
November Bend Holiday Events:
The Bend Ale Trail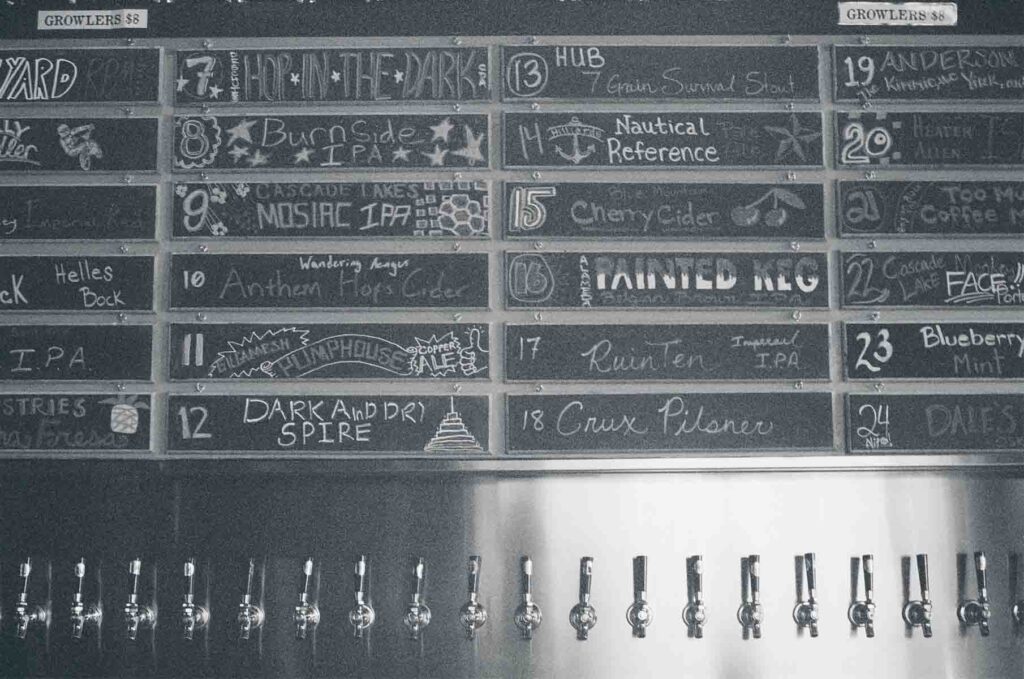 The Bend Ale Trail is kicking off the start of the holiday season with extra special prizes awarded in November. You can complete the Bend Ale Trail any time of the year, but it's during November that they offer a limited edition bonus prize, in addition to the standard prizes. In 2021 the extra special prize was glassware straight from the home of Oktoberfest, a German tankard rimmed with gold & decorated with a badge declaring your status as a Bend Ale Trail Champion. Don't forget to share images from your "trial" experience on Instagram using the hashtag #bendaletrailmonth.The Bend Visitor Center randomly selects image winners to receive other fantastic prizes, including brewery gift cards, HydroFlasks, Silipints, hats, shirts, stickers, and more.
---
Annual Veterans Day Parade
Come out and support the veterans and say thank you for their service. The 2022 calendar year marks the 21st year of the parade. They are kicking it off at 11:00 am with Civil Air Patrol doing an honorary flyover and the Veterans Rolling Thunder motorcycles leading off the parade.
The parade launches from NW Harmon and Newport Ave., over Memorial Bridge, right on Wall, right on Franklin, continuing along Drake Park on Riverside, and ends at Harmon.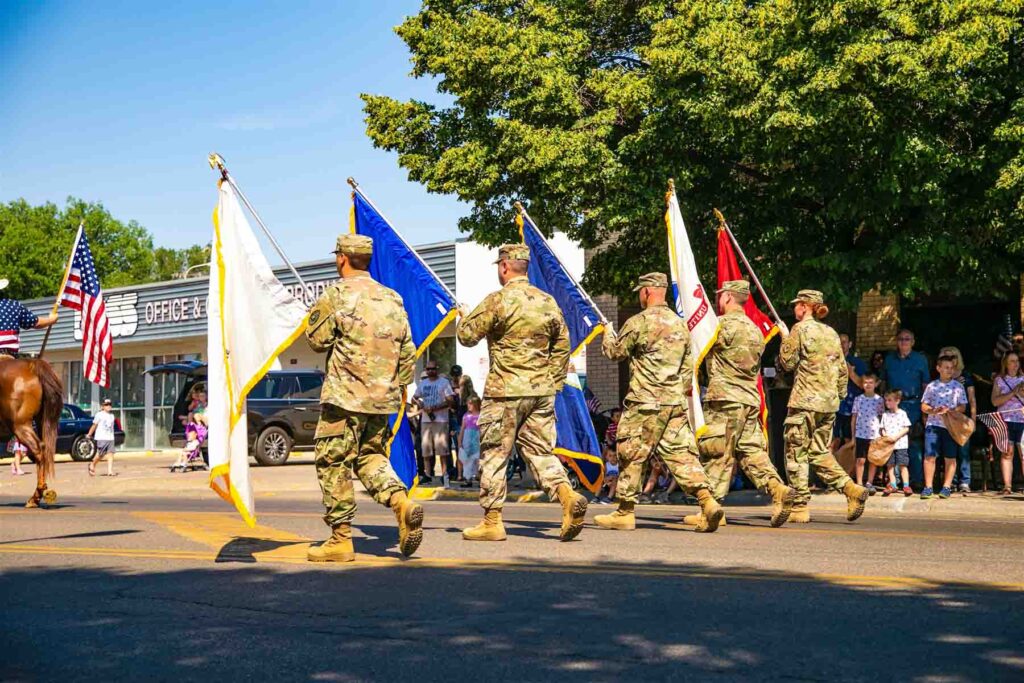 ---
Bend Annual Chili Feed & Raffle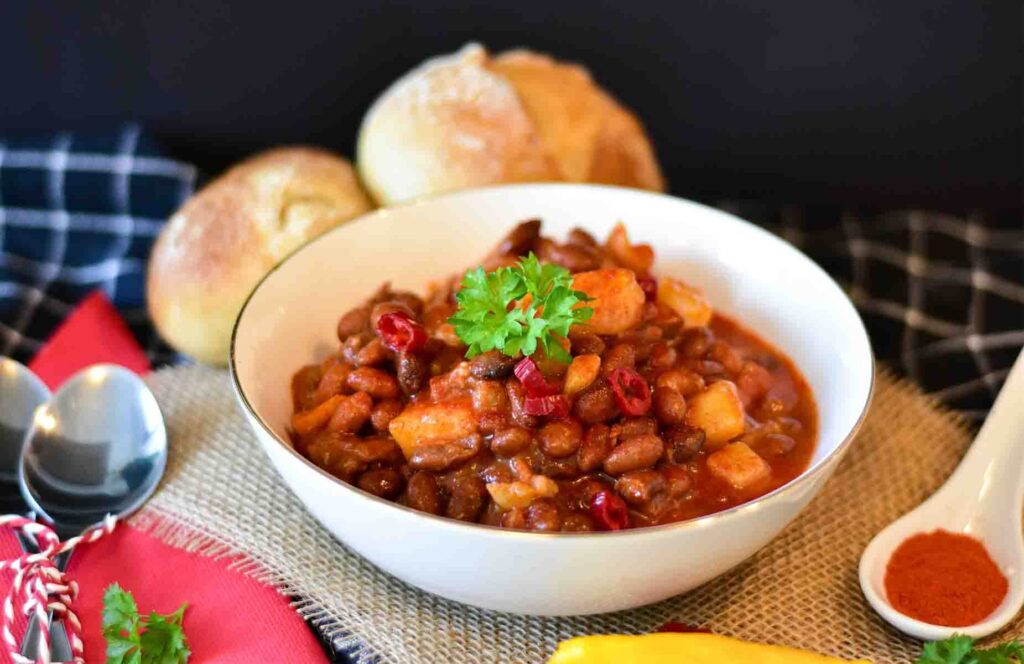 Put on by the Deschutes Historical Museum, the Annual Chili Feed & Raffle event is taking place this year November 11-12, 11 am to 3 pm. The annual chili feed features "Millie's Chili," cooked with locally raised barley beef from Rastovich Farms, Deschutes County's only official working century farm. This event was started over 35 years ago by Millie Rastovich Chopp, and the fundraiser supports programming year-round at the Deschutes Historical Museum. Chili is $10 per person and is available to go.
In addition to great chili, your ticket enters you for this year's raffle, allowing you to win gift baskets selected from local and historic businesses, including The Old Mill District, Newport Market, Wild Birds Unlimited, The Tower Theatre, and more. To top it all off, admission to the museum is free during the event.
---
Ice Rink Opening, Annual Food Drive, & Holiday Winter Bazaar
November 18th-20th marks the season opener for the outdoor rink at Seventh Mountain Resort and includes its traditional holiday bazaar in conjunction with the annual food drive. Opening weekend also includes live music and food to help kick off the winter season. Come on down and support the local community food relief outreach "Giving Plate" and the Bend Food Project. Your donation of 5 nonperishable items will receive a $5 voucher toward ice skating on any visit in the 2022/2023 skating season.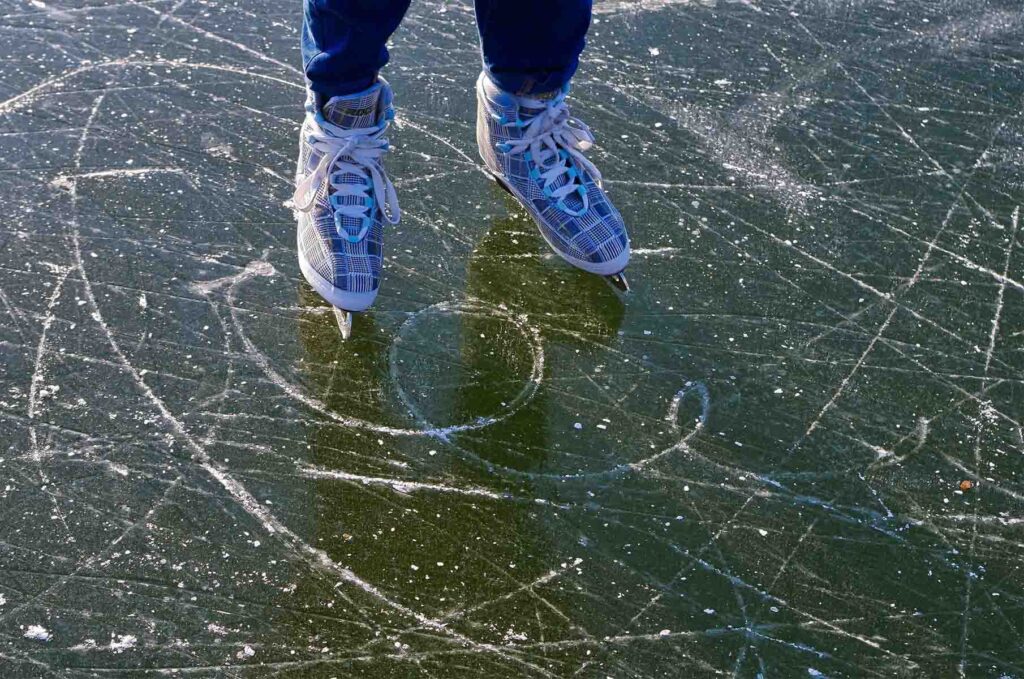 ---
Thanksgiving Dinner at Tetherow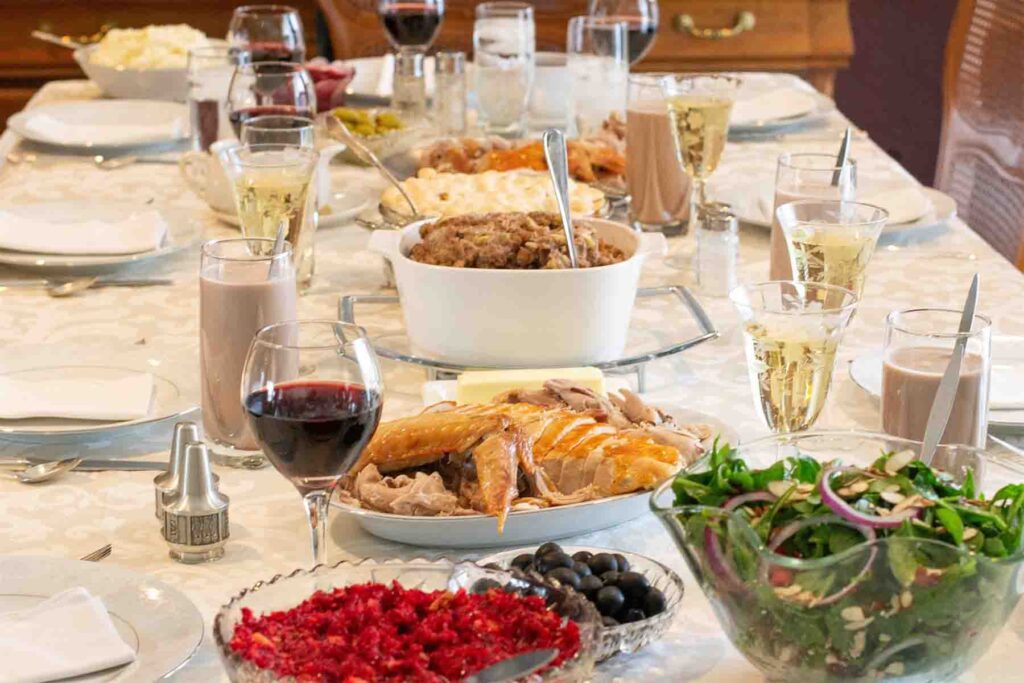 A more traditional Thanksgiving holiday event, Chef Jayce Clemmons has beautifully crafted a decadent & fantastic Thanksgiving menu with Central Oregon-inspired ingredients that celebrate autumn's full-bodied flavors. Join them on Thanksgiving Day from 1:00 pm to 7:00 pm. Reservation Required!
---
December Bend Holiday Events
Santa Land In The Old Mill District
Flying in on an AirLink helicopter on Friday, November 25, Santa Claus will make his way via a parade down Powerhouse Dr. in the Old Mill District to where you will be able to come and visit him in SantaLand (located in the former Simply Mac space). You can stop in and have your pictures take with Santa every Friday through Sunday after Thanksgiving until December 23.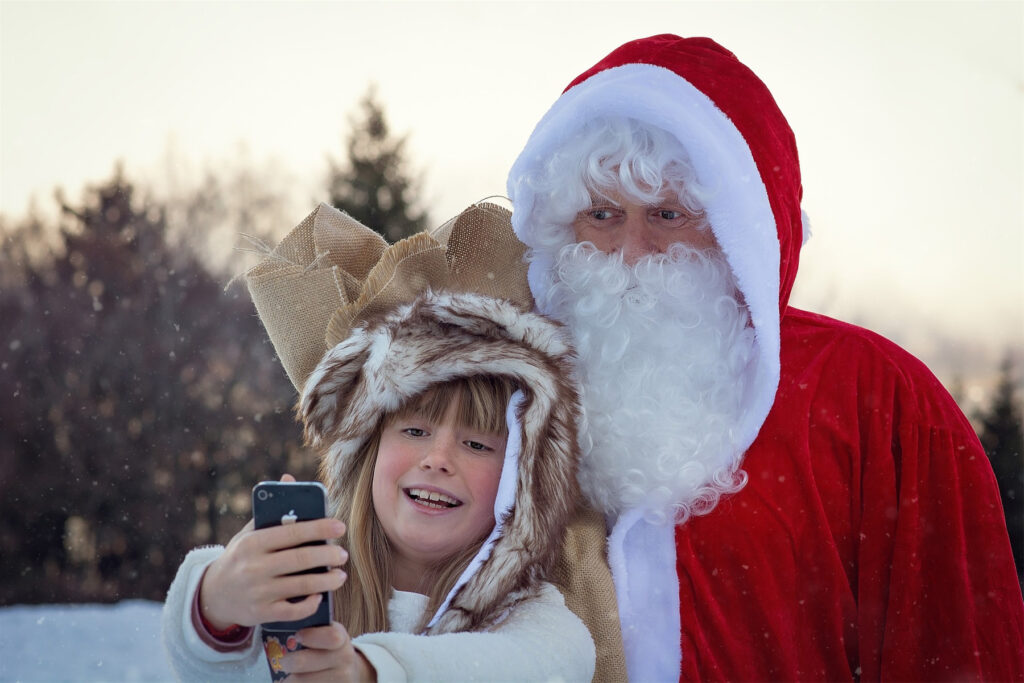 ---
Holiday Marketplace at Faith Hope & Charity Vineyards
Don't get overwhelmed or frustrated while doing your holiday shopping! Come enjoy a great holiday event, the Holiday Marketplace at Faith Hope & Charity Vineyards. You can grab a glass of wine while you holiday shop dozens of local Bend craft vendors searching for fun and unique holiday gifts. If you get a little hungry then order a wood-fired pizza, salad or appetizer. There is no admission fee and the event is a full two days – November 26th & 27th, 2022.
---
Bend Community Tree Lighting
The party starts on December 2 at 3:oo pm and goes until 6:30 pm with warm fires, delicious cocktails, beer, and the tree lighting at 5:30 pm. Holiday lights…the real magic of the season! All of this takes place at the top of Drake Park by the Commons Cafe.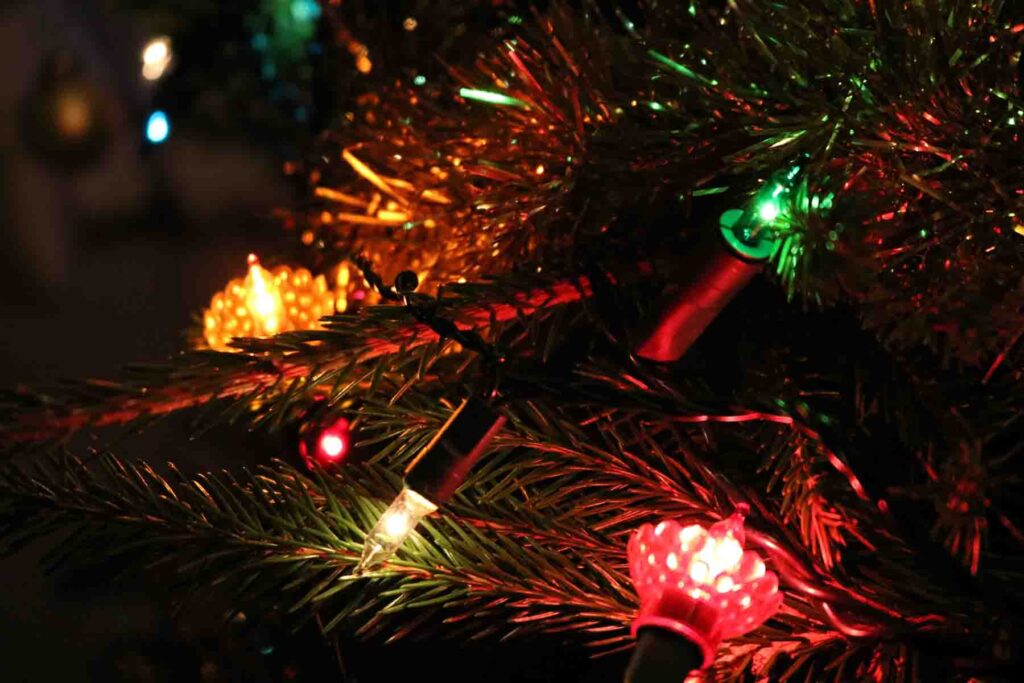 ---
Bend Community Tree Lighting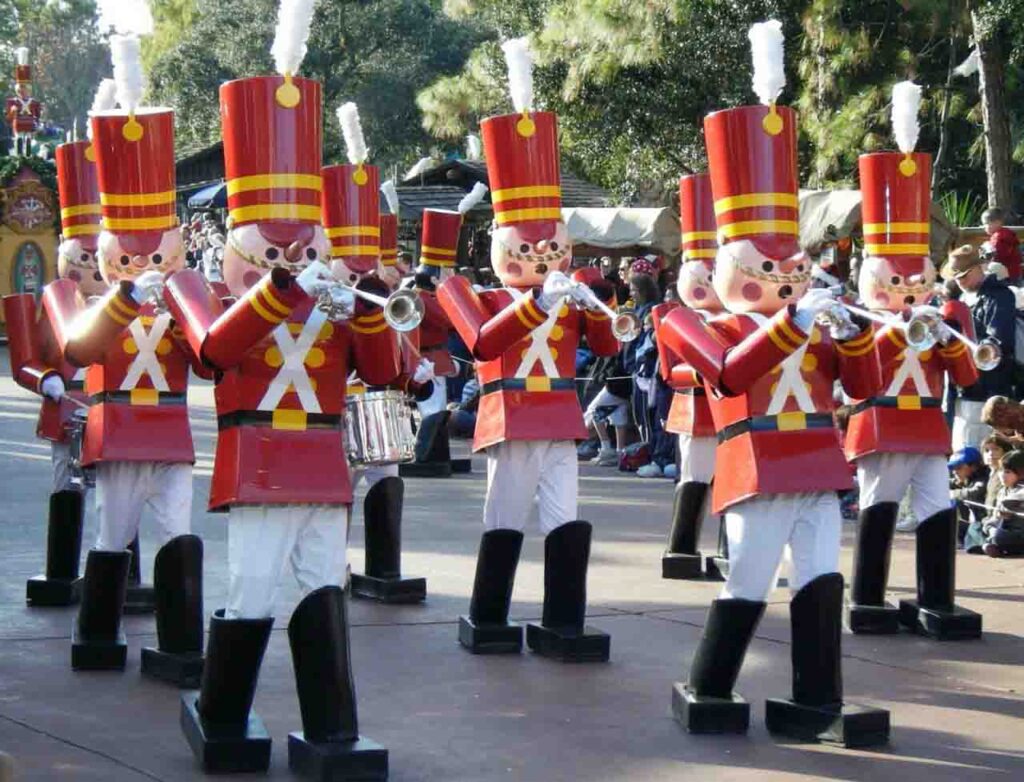 It started in 1950 and is still going strong today. The Christmas Parade is one of Bend Oregon's most beloved events. 2022's parade is rumored to be the biggest and best yet, and that is saying something considering how fantastic and exciting last year's parade was.
---
Tumalo Creek Holiday Lights Paddle Parade
Join all of us for the annual Holiday Lights Paddle Parade on Friday, December 9, at 4:00 pm. Every year people dress up their canoes, kayaks, and paddleboards in bright lights and other holiday items for a paddle around the Deschutes River in the Old Mill District.
---
Bend's Newest Christmas Tradition – Santa's Plate
All profits go to help The Giving Plate provide over 800 low-income children in Central Oregon the opportunity to attend The Jingle Store for free. On December 18, create a new holiday tradition and memories with your children at The Giving Plate "Santa's Plate" holiday experience. You and your kids will walk through holiday landscapes, and meet Buddy the Elf, Santa, princesses, and more! Before leaving, you get to create your own Santa's Cookie Plate to take home just in time to put it out for the big guy and a keepsake to treasure forever.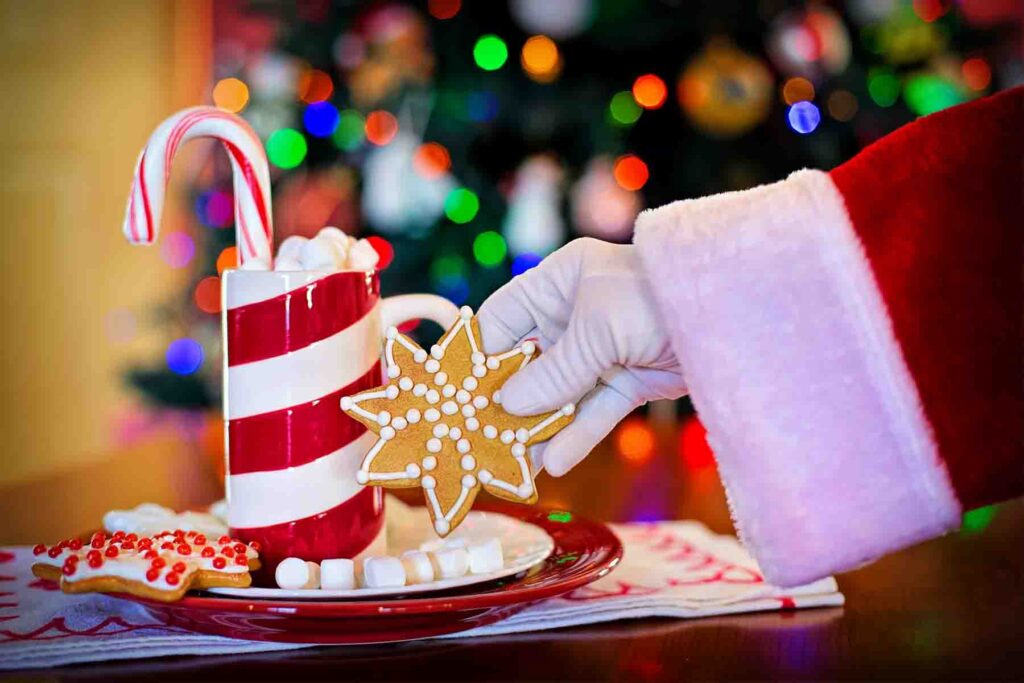 ---
Find your Bend Oregon Holiday Home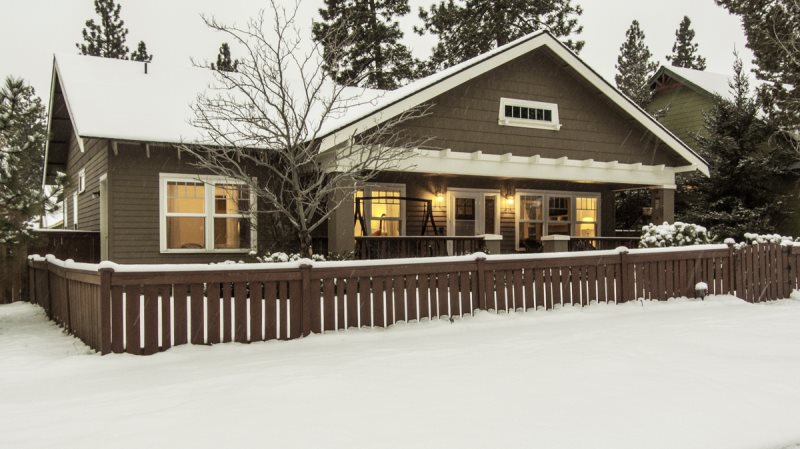 With all these exciting Bend Holiday events we invite you to treat yourself to a stay in one of our convenient and festive Bend vacation rentals. Whether you're visiting family, traveling with family or just love Bend for the holidays, let us help you find the perfect lodging. You can stay closer to the slopes at Mt. bachelor, or in the heart of Bend, close to most of our local holiday events. Need help… Contact Us!