Best Lodging In Bend Oregon

Whats the Best Lodging in Bend Oregon? Thats hard to say, it depends on your interests, where you want to stay, and the amenities you want at hand. Bend offers an array of great lodging options from a serious budget minded campground experience, to luxury glf resorts and everything in between. Find your perfect home-away-from-home lodging experince with our quick guide.
Find Your Style – Lodging In Bend Oregon
Lodging is a very personal preference. For some it's all about price, for others it's all about amenities. Other considerations include the size of your traveling group, the level of personal service you want, whether you want a unique decor, local neighborhood experience or direct access to the activities that brought you to Bend. We've highlighted some of the Best lodging in Bend Oregon, so you can decide for yourself.
Bed & Breakfasts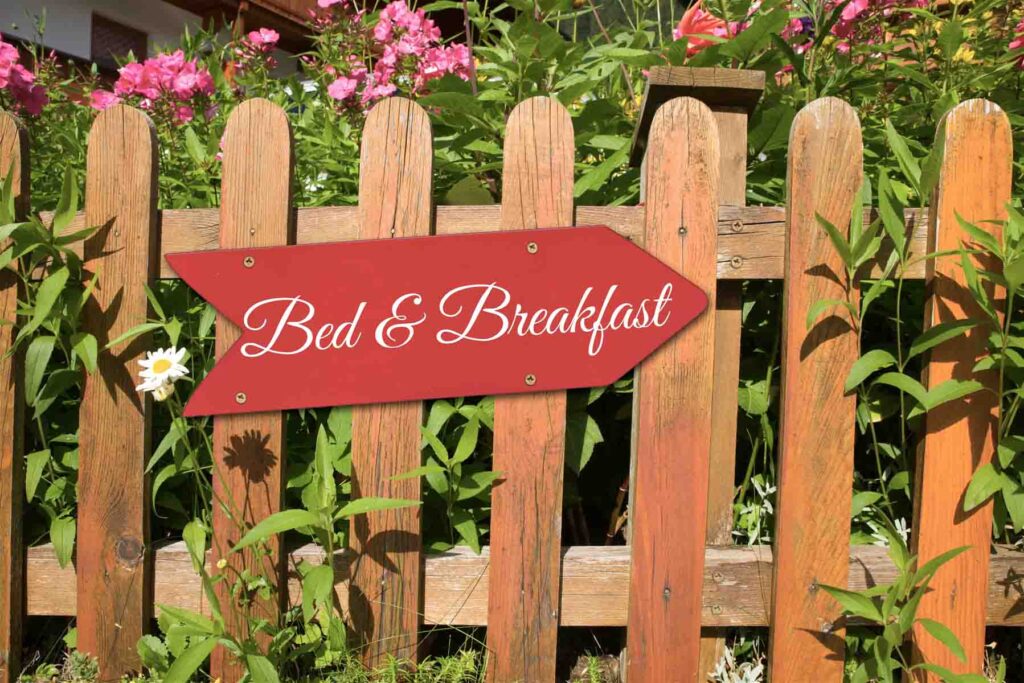 History fact – the first Bed & Breakfast in America came about during Colonial Times when people who were traveling relied on the kindness of others to provide a comfortable place and a meal after a hard day of riding atop a horse or driving a wagon. Not much has changed. If you don't mind sharing your lodging space with your host and sometimes other guests, staying at a Bend, OR Bed & Breakfast (often referred to as a B&B), is a great way to gain area knowledge, socialize with others, enjoy a comfortable bed, and a home cooked meal (typically breakfast).
---
Hotels & Motels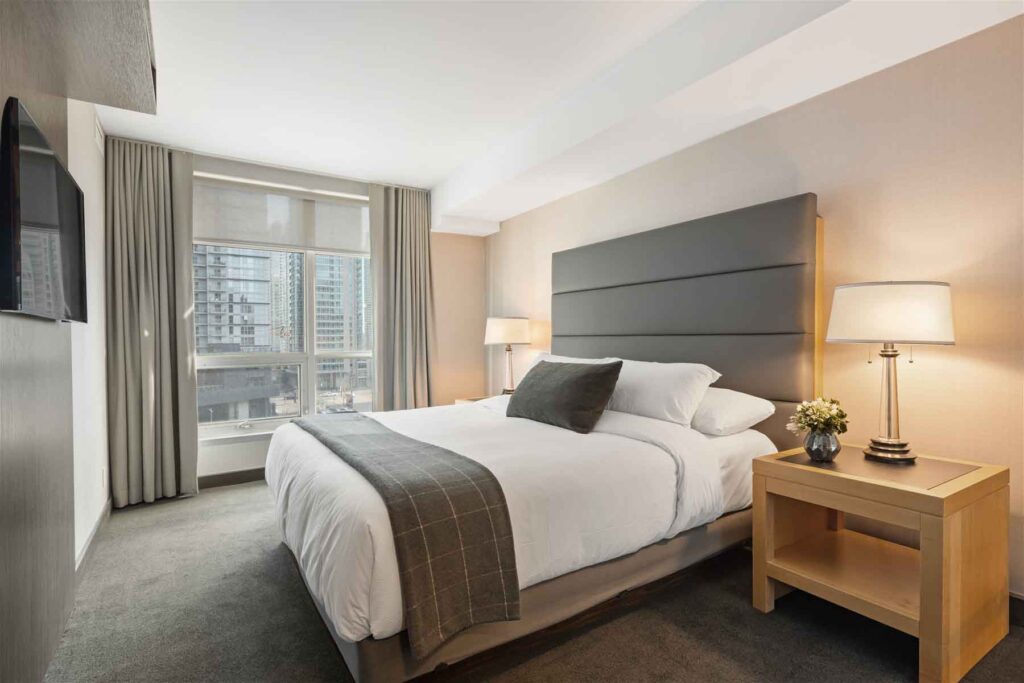 When it comes to Bend area hotels & motels, there are endless options to choose from. Typically motels are a little more budget conscious, and both hotels and motels provide guests with basic comfortable rooms, often available in downtown and higher populous areas. Some motel & hotel lodging offer amenities such as restaurants, pools, concierge, & spas, but by nature these accommodations require sharing communal spaces with lots of other guests. With a wide variety of name brand motels & hotels in Bend, these less personal but often convenient lodging options work best for some guests and vacation plans.
---
Vacation Rentals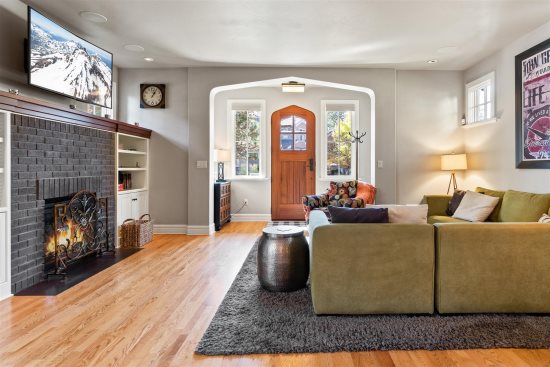 Vacation rentals, now a days often refered to as Airbnbs or VRBOs are the most unique and individual lodging experience a guest can have. Like the homes themselves, they each have their own sense of style, variety of amenities, tailored furnishings, and area access. For many, especially families or groups, a vacation rental in Bend is the most affordable, social, and private way to travel. It also opens the door to genuine destination experiences with local accommodations in otherwise unaccessible neighborhoods and complexes. Live like a local and stay close to the reasons you came to Bend. Have special needs? Want to travel with pets? Need a work station, private hot tub, kid gear, or a local resource that can answer your questions without sharing a living space with you? Vacation rentals offer all that and more, choose a reputable professional vacation rental management company with good reviews and years of service, you won't be disappointed!
*NOTE: If you are going to book a vacation rental in Bend, PLEASE consider saving money and receiving better service by Booking Direct with a local vacation rental provider. Online Travel sites like Airbnb and VRBO charge additional fees and hinder the genuine Bend vacation offered by committed local vacation rental companies. Support Local/Support Quality*
---
Bend Oregon Resorts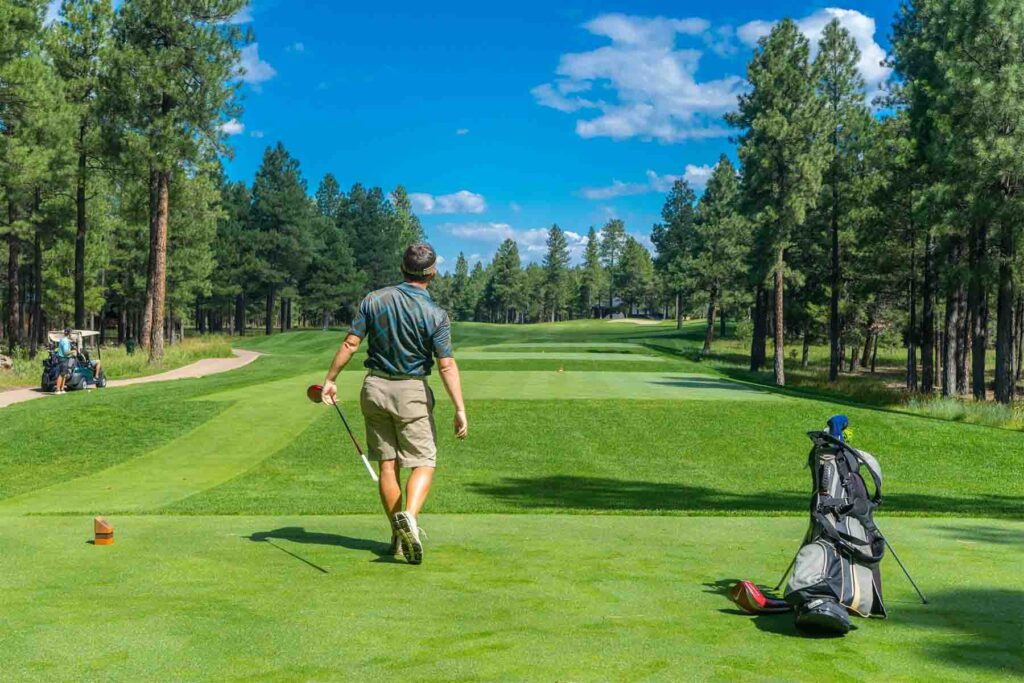 The resorts in Bend typically offer hotel or suite like accommodations in a more expansive and luxury setting than most other Bend lodging. All though they are known for many inclusive services and amenities like swimming pools, playgrounds, and beautifully manicured grounds, they also typically have a la carte services such as golf, spas, & dining. These resort lodging options typically are both the high end and expensive way to visit Bend.
---
Campgrounds & RV Parks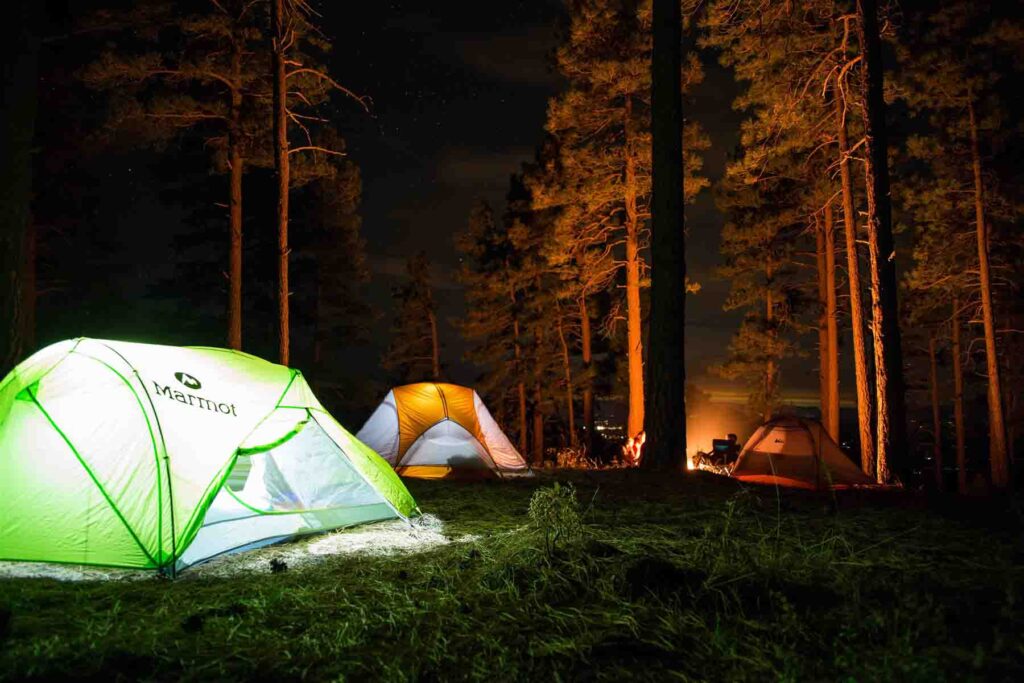 Want to ditch civilization, cut the cord for a few days on electronics, and head outdoors to connect with nature & sleep under the stars? Bend camping is a great way to do everything outside, and for those who prefer some of Bend's most affordable lodging and a few less frills we highly recommend it. Camping in Bend ranges from luxury glamping experiences (glamorous camping), to RV camping in campgrounds, to classic off-the-grid tent camping in the middle of nowhere.
---
The Best Lodging for You
No matter what your tastes are, Bend offers the full spectrum of lodging accommodations, along with great outdoor activities, a thriving music scene and an infamous selection of breweries & dining. Enjoy a cozy room next to your favorite venue or the perfectly situated private home walking distance to many of downtown's attractions. Choose the best Bend Oregon lodging for you and don't forget to check out our Local Area Guide for easy vacation planning.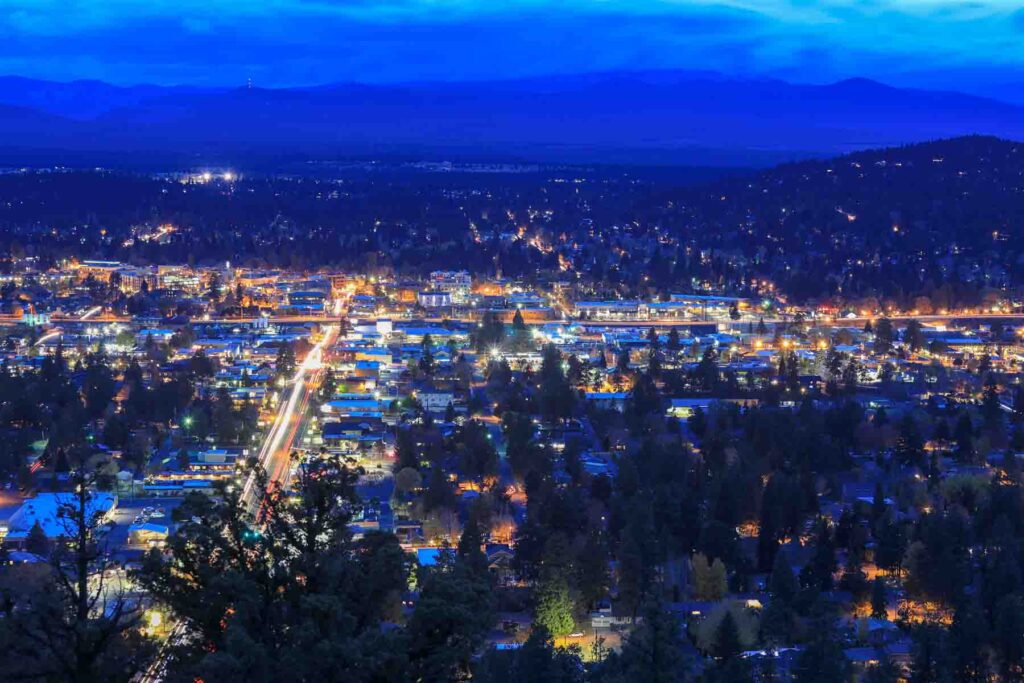 Help with the Best Lodging in Bend
If a Bend vacation rental sounds like the best solution for your vacation plans, then let Alpenglow Vacation Rentals help! We are veteran locals with exceptional rentals in nearly every corner of Bend. We make it a cinch renting and planning for your best Bend vacation ever.